"Red. Especially 'poppy' red, slightly softer. I am drawn to it intensely and have been forever."
"My favorite color is purple, I don't know what does it mean in personality. ???"
"I would say Pink. ? Not sure what that means. But I would say that describes me. However, I do not decorate with pink. ?. Well, maybe I have a pink flower."
Quartz

62.75%

62.75%

Granite

7.84%

7.84%

Marble

7.84%

7.84%

Silestone

3.92%

3.92%

Soapstone

3.92%

3.92%

Corian

3.92%

3.92%

Dekton

3.92%

3.92%

Caesarstone

3.92%

3.92%
"I'm a natural stone lover, especially for kitchens. Quartzite or marble!"
"I think it is becoming more important and I am finding that more of my clients are wanting these products incorporated into their designs. As a designer, I feel that it is part of my job to educate clients about these products as well."
"I think it's very important. We should have knowledge of eco-friendly materials. Eco-friendly materials are good for the environment and for our health."
"Designing and outfitting today's home while being eco-conscious is my mission."
"Flat, ugly ancient pillows on sofas and beds."
"Generic art that was bought to just fill a space. Art should be personal."

"Flat, ugly ancient pillows on sofas and beds."
"Wall art that is almost touching the ceiling. Like, why?"
"My biggest pet peeve is when people hang drapery too high off the floor. It reminds me of wearing high-water pants when I was a kid. Totally out of style, and it never should have been in style in the first place."

Other Pet Peves:
Pictures that are too small or too large for the space.

Matching furniture sets.

Furniture pushed against the walls.

Chopped pillows.

Pendants and chandelier light fixtures hung too high.

Furniture that is the wrong scale.
"Minimum of $5K for a table and 6 chairs. And that's wholesale price."
$0 - $2,000

18.18%

18.18%

$2,000 - $4,000

27.27%

27.27%

$4,000 - $6,000

18.18%

18.18%

$6,000 - $8,000

13.64%

13.64%

$8,000 +

22.72%

22.72%
"A decent solid table is at least $1,500-$2,000 and a quality dining chair is minimum $300-$400 each. So 6-8 chairs is $2,400 plus $2,000 for the table. So $4,000-$5,000 for furniture only. Yes! You can find $100 dining chairs but they will not hold up over time, use, and weight."
"Definitely depends on the style. Oil-rubbed bronze for coastal and farmhouse styles; satin nickel for transitional; matte black for modern farmhouse, and brass for preppy and glam styles."
Nickel

40%

40%

Brass

35%

35%

Chrome

18%

18%

Bronze

5%

5%

Copper

2%

2%
"I still use a lot of brushed nickel, but I love antique brass and gold!"
"

Benjamin Moore Classic Gray!"
"
Benjamin Moore Soot!"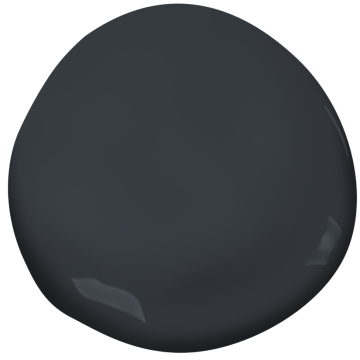 Other Favorite Paints this year:
Farrow & Ball : Railings
Benjamin Moore: Smokestack Grey
Benjamin Moore: Hale Navy
Benjamin Moore: Boothbay Gray
Benjamin Moore: Thunder
Sherwin Williams: Moscow Midnight
Sherwin Williams: Moth Wing
Sherwin Williams: Amazing Gray
More Than Half of Our Designers Think Gold is Here to Stay
"Love how matte gold looks modern when mixed with other metals!"
"Like anything – if it's overused, the trend will pass. But if it's used as an accent here and there I think that it will always be an option people consider. Of course, I have a ton of it in my house so I'm a bit biased."
"…by building a room around a dramatic piece of art or sculpture, always using lighting to enhance it."
Artwork/Sculpture

33.33%

33.33%

Fireplace

26.66%

26.66%

Rug

13.33%

13.33%

Mirror

6.66%

6.66%

Vintage Item

6.66%

6.66%
"…I add a vintage piece to each room that I design. This can be artwork, furniture, a rug or accent items. Doing this definitely provides a conversation starter and it adds interest to the space."
"I think I will always love Chevron patterns. Depending on the color and material, it can feel traditional or modern. I see Chevron as one of those classic patterns that won't ever go out of style."
Geometric

30.80%

30.80%

Chevron

23.08%

23.08%

Ikat

15.40%

15.40%

Stripes

7.70%

7.70%

Quatrefoil

7.70%

7.70%

Damask

7.70%

7.70%

Wood-Look

7.70%

7.70%
"I am really drawn to ikat. It's like a softened version of geometric patterns, with global flare. They can be subtle or vibrant!"
60.7% Say Black Walls are so IN right now
"It brings out the beauty of the rooms' home decor."
"Yes, but depending on the room and its exposure."
"My office because it is the only space that I actually completed. Here is a photo of my office backdrop!"
Living/ Family Room

30%

30%

Kitchen/ Dining Room

25%

25%

Office

10%

10%

Bedroom

5%

5%

Sunroom

25%

25%

Bathroom

5%

5%
"My guest bath. Every time I go there makes me happy!" 
About the Tribe
The eDesign Tribe is the first ever community of over 1000 eDesigners from all different backgrounds. We connect homeowners with online interior designers and incredible brands. We design incredible spaces entirely online and make the world a more beautiful place one client at a time!
Answer our Lifestyle & Design questionnaire and find the right designer for your next project!